Circle of Friends
2017-2018 Student Group
6th Graders
Ryan Arbuthnot,
Bart Beattie,
Jenna Claflin,
Merry Day,
Katrese Detter,
Cassie Dodd,
Reece Eacker,
Joelle Gilmore,
Tessa Nichols,
Mikah O'Neill,
Navarre Plagmann,
Colt Schroeder,
Darren Schroeder,
Pamela Vazquez
5th Graders
Haley Boon,
Adrian McKee,
Delaney Myers,
Katelynn Reiter,
Allie Rohde,
Cohen Rohde,
Rilyn Schledewitz,
Clayton Scoville,
Mary Sexton,
Jaelin Wolfinger
---
Great day at the park for a lunch!
Last lunch activity for the 2017-2018 school year
Circle of Friends Outside of School Activity Dates
Date
Time
Activity
September 1 2:00-6:00
Concession Stand for Football game SEM vs Shelton
October 16
5:00-8:00
Pizza party and Volleyball game vs Eustis-Farnam
November
3:35-4:45 Hayrack Ride/Pumpkin Patch
December 14 3:45-5:15 Thursday Evening Caroling/Hot Chocolate/Sara Cinnamon Rolls
February 16 6:00-9:00 Friday Evening BB Game/Pizza Party Vs South Loup
​April is Autism Awareness Month
April 13 2:40-4:40 After School Movie Party
April 27
6:00-8:00 Friday Evening Bowling Party
Working the concession stand for the SEM football game!
Powered by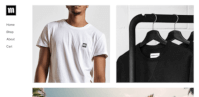 Create your own unique website with customizable templates.